Welcome to Educational Support Professionals Advancement!
This site is your resource page for a wide range of professional development opportunities for all educational support professionals (ESPs) in Jordan School District.
In partnership with the Teaching and Learning Department,  the Educational Support Professionals Advancement Committee (ESPAC) offers to pay for a wide range of professional development opportunities to encourage educational support professionals to learn and apply new knowledge and skills.
Take a look at the professional development opportunities offered below. It's easy to apply, and classes are offered to all educational support employees free of charge up to approved limits and with administrator approval.   If there are courses that you would like to suggest for approval, or if you have any questions regarding other professional learning opportunities, please call Christ Westra at 801-567-8657. 
Browse Course Options below or click to view course recommendations by job family.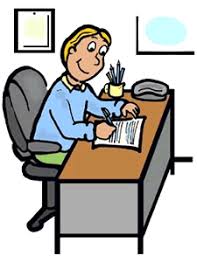 Applying for Classes is Easy
Paying for Classes is Simple
Professional Development Days
For further questions, please contact Chris Westra in Teaching and Learning at 801-567-8657 or christine.westra@jordandistrict.org.
Example courses from Ed2Go
CETG 0525: Introduction to Microsoft Access 2010 Self-Paced Tutorial

CETG 0625: Introduction to Microsoft Access 2013 Self-Paced Tutorial

Introduction to Microsoft Access 2016 (Self-Paced Tutorial)

CETG 0780: Intermediate Microsoft Access 2016 Self-Paced Tutorial

Introduction to Microsoft Access 2019/Office 365 (Self-Paced Tutorial)

CETG 0523: Introduction to Microsoft Excel 2010 Self-Paced Tutorial

CETG 0524 Intermediate Microsoft Excel 2010 Self-Paced Tutorial

Introduction to Microsoft Excel 2013 (Self-Paced Tutorial)

CETG 0624: Intermediate Microsoft Excel 2013 Self-Paced Tutorial

CETG 0630: Advanced Microsoft Excel 2013 Self-Paced Tutorial

CETG 0723: Introduction to Microsoft Excel 2016 Self-Pace Tutorial

CETG 0724: Intermediate Microsoft Excel 2016 Self-Paced Tutorial

CETG 0583: Microsoft Excel - Pivot Tables Self-Pace Tutorial

CETG 0923: Introduction to Microsoft Excel 2019/Office 365 Self-Paced Tutorial

CETG 0924: Intermediate Microsoft Excel 2019/Office 365 Self-Paced Tutorial

Introduction to Microsoft Word 2013 (Self-Paced Tutorial)

CETG 0721: Intermediate Microsoft Word 2016 Self-Paced Tutorial

Intermediate Microsoft Word 2019 / Office 365 (Self-Paced Tutorial)

Introduction to Microsoft PowerPoint 2016 (Self-Paced Tutorial)

Introduction to Microsoft PowerPoint 2019/Office 365 (Self-Paced Tutorial)

CETG 0737: Introduction to Windows 10 Self-Paced Tutorial

CETG 0372: Introduction to CSS3 and HTML5 Self-Paced Tutorial

CETG 0100: Creating Web Pages Self-Paced Tutorial

CETG 0228: Fundamentals of Technical Writing Self-Paced Tutorial

CETG 0225: Computer Skills for the Workplace Self-Paced Tutorial

CETG 0176: Individual Excellence Self-Paced Tutorial

CETG 0014: Administrative Assistant Fundamentals Self-Paced Tutorial

CETG 0171: Achieving Success with Difficult People Self-Paced Tutorial

CETG 0036: Building Teams That Work Self-Paced Tutorial

Keyboarding (Self-Paced Tutorial)

Using the Internet in the Classroom (Self-Paced Tutorial)

Solving Classroom Discipline Problems II (Self-Paced Tutorials

Ready, Set, Read! (Self-Paced Tutorial)

CETG 0403: Integrating Technology in the Classroom Self-Paced Tutorial

CETG 0335: Guided Reading and Writing Strategies for Maximum Student Achievement

CETG 0295: Differentiated Instruction in the Classroom Self-Paced Tutorial

CETG 0183: Understanding Adolescents Self-Paced Tutorial

Response to Intervention: Reading Strategies That Work (Self-Paced Tutorial)

CETG 0336: Guided Reading Strategies for the Differentiated Classroom Self-Paced Tutorial

CETG 0316: Interpersonal Communication Self-Paced Tutorial

CETG 0272: Solving Classroom Discipline Problems Self-Paced Tutorial

CETG 0143: Spanish in the Classroom Self-Paced Tutorial
---